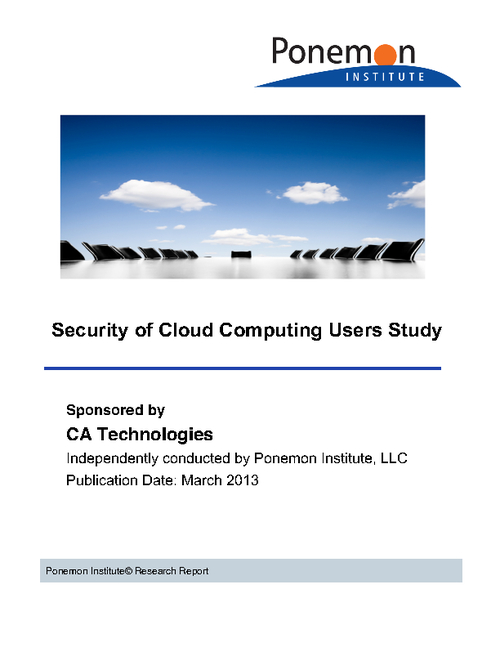 Utilization of cloud services such as Software-as-a-Service (SaaS) and Infrastructure-as-a-Service (IaaS) has increased in recent years, but will lingering security concerns impede the rate of cloud services adoption?
CA Technologies recently recommissioned the Ponemon Institute, an independent research firm, to update a cloud security study originally conducted in 2010. The Ponemon Institute polled more than 700 IT and security professionals to uncover surprising results relating to cloud security practices, confidence in their ability to address potential security risks and perceptions of who is actually responsible for ensuring cloud security.
Read this research paper for insight on the current state of cloud security and answers to the following:
What is the pace of adoption of SaaS and IaaS?
Is security still a major obstacle to cloud adoption?
Have security practices kept pace or improved in recent years?