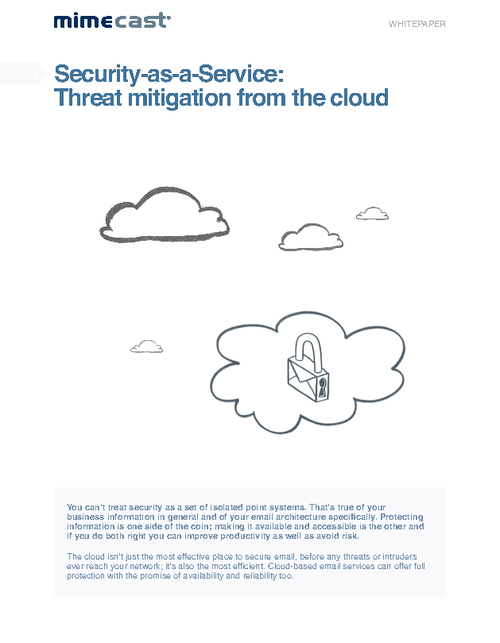 The cloud isn't just the most effective place to secure email, before any threats or intruders ever reach your network; it's also the most efficient. Cloud-based email services can offer full protection with the promise of availability and reliability too.
Read this white paper to learn about:
Securing email in the cloud;
Making security a service.