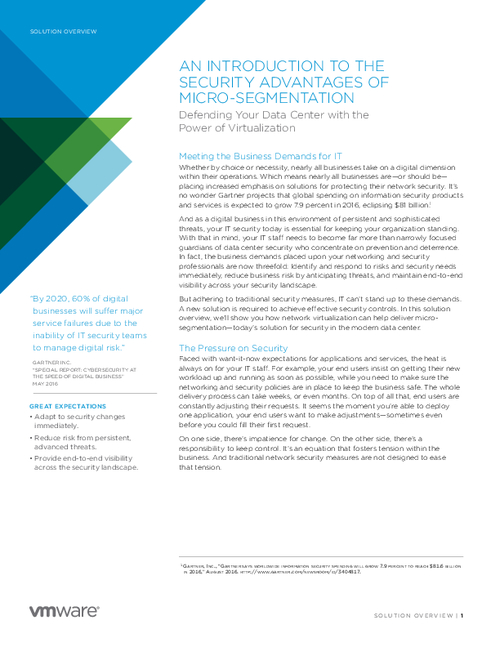 As digital threats grow more numerous and perpetrators become savvier, you can't defend your network by taking the traditional, physical approach to IT security. Standard perimeter firewalls aren't designed to protect your critical workloads once an attack makes it inside the data center, and the "firewall-everything" response for a physical networking infrastructure is both costly and cumbersome.
Download this whitepaper to learn how micro-segmentation allows you to:
Automatically safeguard all your VMs;
Protect against attacks moving laterally inside the perimeter;
Meet the urgent provisioning demands of end users.