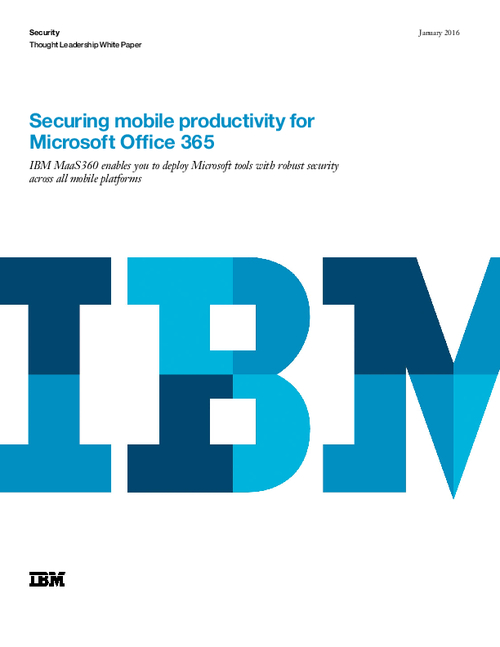 From smartphones and tablets to laptops and wearable devices, today's enterprises are awash in mobile technology. Some of the technology is employee-owned-and may even be part of an official "bring-your-own-device" (BYOD) initiative-while the rest is company-issued equipment, but the distinction doesn't really matter when it comes to security. IT organizations must manage and secure all of the devices that access corporate data, applications (or "apps") and content.
Despite the security challenges, encouraging employee use of mobile devices is smart for the modern enterprise because it increases both productivity and overall satisfaction. In a survey of business and IT professionals, 67 percent of respondents said they were significantly more productive when using their own mobile device for work-related activities.1 The key is for IT organizations to walk the middle ground of helping ensure that these employees can be productive, while also deploying the right technology to help reduce risk.
Download this whitepaper to learn why IBM MaaS360 is the right choice for deploying and securing the Microsoft ecosystem across all mobile platforms, including Microsoft Windows 10.