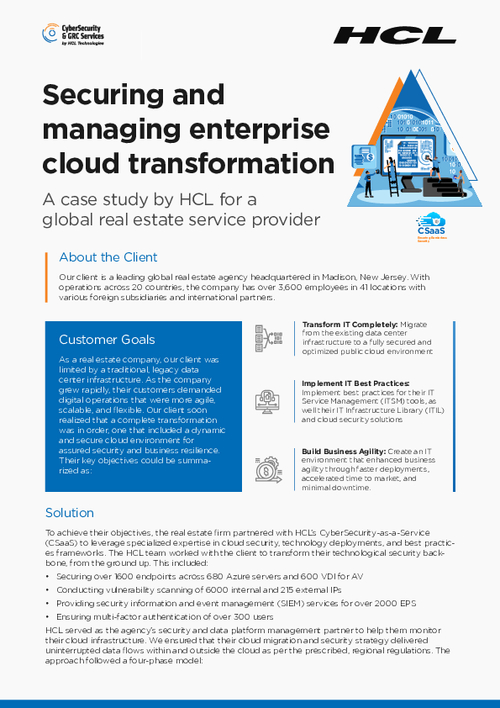 Explore how one growing company managed customer demand for more agile, scalable, and flexible digital operations. Learn how to implement an entirely new IT structure, as well as manage a complete transformation while maintaining a secure cloud environment for assured security and business resilience.
Download this case study to learn how to:
Transform your existing data center infrastructure;
Implement best practices for IT Service Management Tools;
Build business agility with an IT environment that supports faster deployments, accelerated time to market, and minimal downtime.