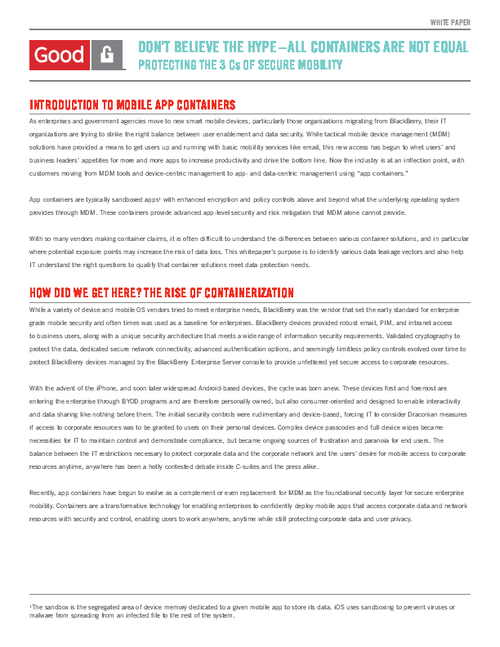 Ensure Are you sure your mobile users, devices and apps aren't providing unintentional access to critical corporate information: content, credentials and configurations? Whether your users are accessing corporate data locally on a device or through a cloud service, the right containerization solution prevents the 3 C's from being discovered or moved to personal apps or cloud. Read this brief to understand the critical container requirements to mitigate a data breach.
Download this white paper to explore:
The rise of containerization;
The 3 Cs of secure mobility;
How to use containers to protect the 3 Cs of secure mobility.