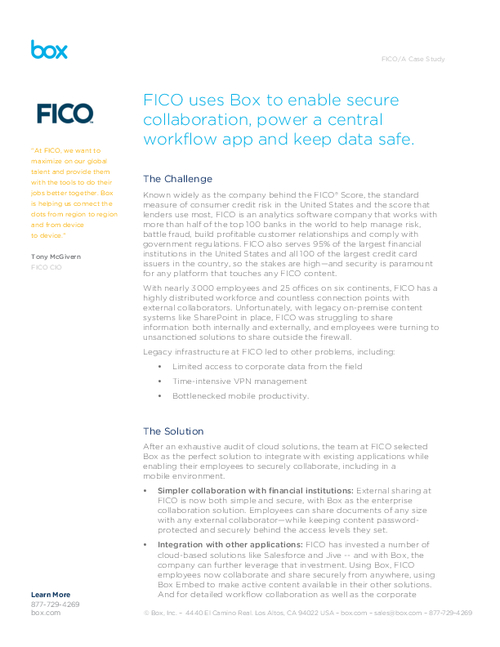 Known as the analytics software company that works with the top banks, FICO struggled to easily share information both internally and externally, with employees were turning to unsanctioned solutions. Now with Box, FICO can securely and simply collaborate in a mobile environment, increasing security and governance while improving time to market for field sales and marketing.
Download this white paper to explore
What problems were results of legacy infrastructure at FICO;
How Box allows for increased security and governance;
How Box facilitates a boost in mobile productivity.