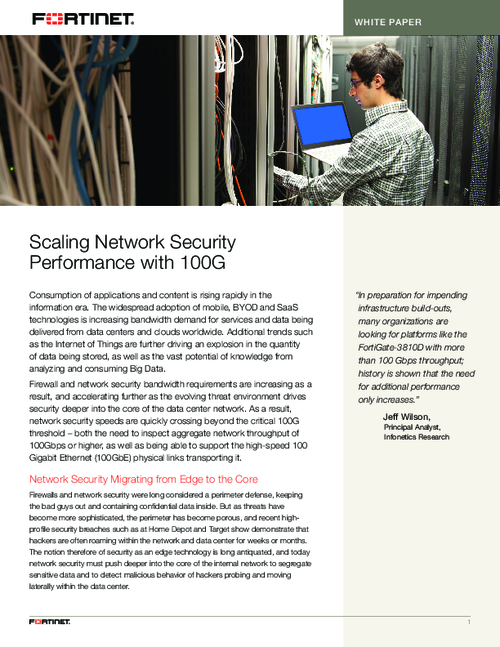 Firewalls and network security were long considered a perimeter defense, keeping the bad guys out and containing confidential data inside. But as threats have become more sophisticated, the perimeter has become porous, and recent high-profile security breaches such as at Home Depot and Target show demonstrate that hackers are often roaming within the network and data center for weeks or months. The notion therefore of security as an edge technology is long antiquated, and today network security must push deeper into the core of the internal network to segregate sensitive data and to detect malicious behavior of hackers probing and moving laterally within the data center.
Download this white paper to learn:
How the widespread adoption of mobile, BYOD and SaaS technologies is increasing bandwidth demand;
How to balance performance requirements of cloud, big data and SaaS with the need for security.