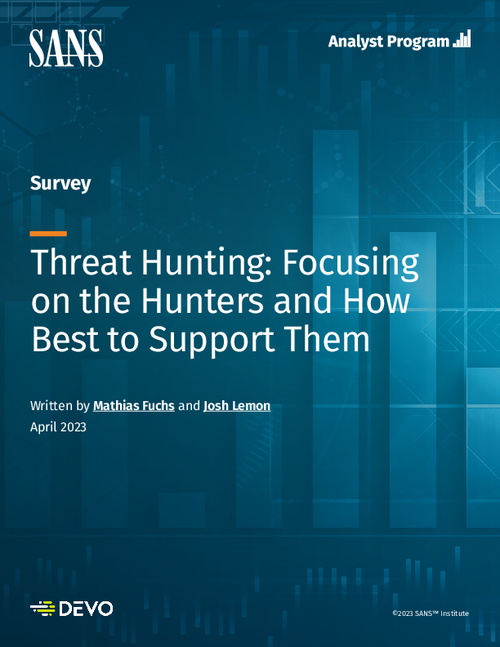 According to this year's SANS Threat Hunting Survey, threat hunting resourcing is an "ever-growing staffing nightmare." 73% of this year's respondents claimed that their biggest challenge is finding skilled staff. This is a 7% increase over 2022, and a whopping 43% increase over 2021.
This talent drought is compounded by the following factors:
All eyes are on the hunters with 78% of senior leadership aware of or directly engaged in threat hunting.
The use of "homegrown tools," which require tribal knowledge and human resources to maintain them, increased this year.
Download the SANS Survey to learn more about the current threat hunting landscape and discover ways to facilitate the critical work threat hunters are doing to protect enterprises.