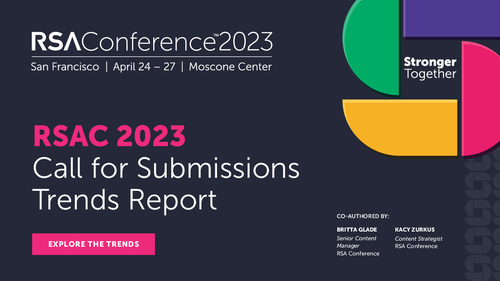 This 2023 report analyzes a record-breaking number of speaker submissions to RSA Conference 2023, which bubbled up some very interesting trends. The data from this year's submissions will provide a glimpse into what will be on the minds of cybersecurity professionals in 2023 and beyond.
Check out the RSAC 2023 Call for Submissions Trends Report, to discover all the upcoming trends of 2023 including:
Ukraine vs Russia;
The crippling impacts of SBOMs coupled with application-centric attacks;
A hard look at constant threats including the evolution of Ransomware.