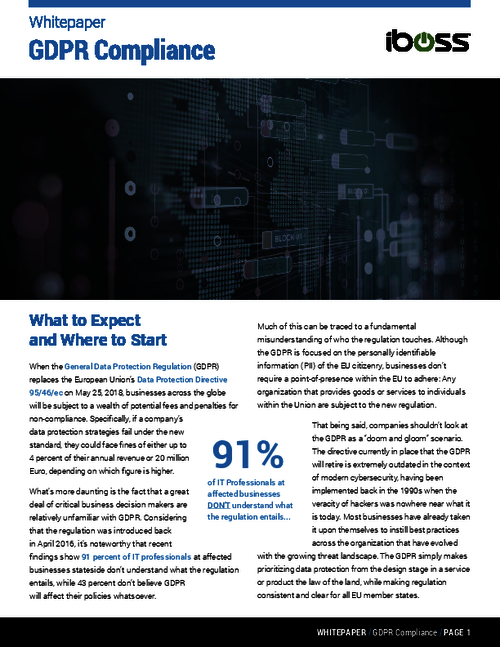 As the time rapidly approaches for enforcement on GDPR, even organizations outside of the Europen Union that are conducting business within that region will be subject to a new set of laws to protect personal identification information. The legislation replaces a two-decade-old EU directive that remained largely unchanged in the face of a constantly evolving threat landscape.
Download this whitepaper which serves as a roadmap to GDPR to learn more about:
If businesses will be required to rearchitect their network infrastrucres;
The role secure web gateways play in preventing and detecting breaches;
Why incident response is the most pivotal addendum to any security policy required by the regulation.