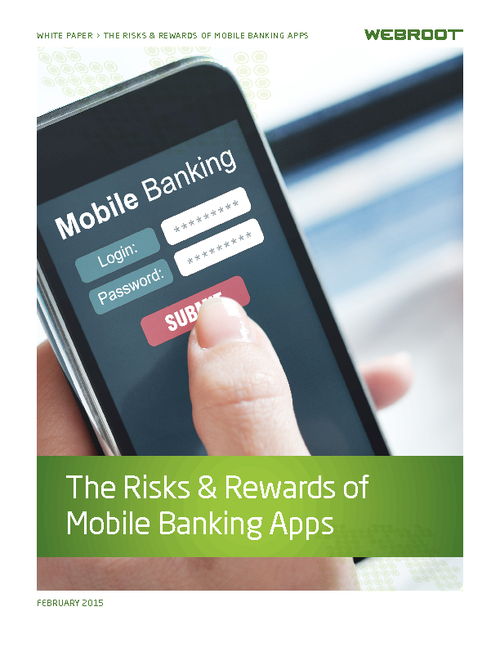 Mobile banking technology may be one of the best retention tools available to banks - a differentiator. Mobile banking customers are 53 percent less likely to leave; and if customers use both mobile banking and bill pay the retention rate increases to 82 percent. The challenge banks face is increasing the security of mobile banking to reduce the number of people who will not use mobile banking due to security concerns - 48 percent. Increasing mobile banking app security is attainable, and the retention and operational cost savings should make it a priority.
This white paper highlights:
App-based mobile banking is now the fastest growing delivery channel and offer banks huge operational savings over branches and ATMs;
The high risk behaviors of mobile device users exposes banks to an extensive variety and amount of malware, malicious apps, and data leakage;
Mobile banking app security is key to managing the risk and reaping the rewards of customer adoption and retention, and fraud reduction.