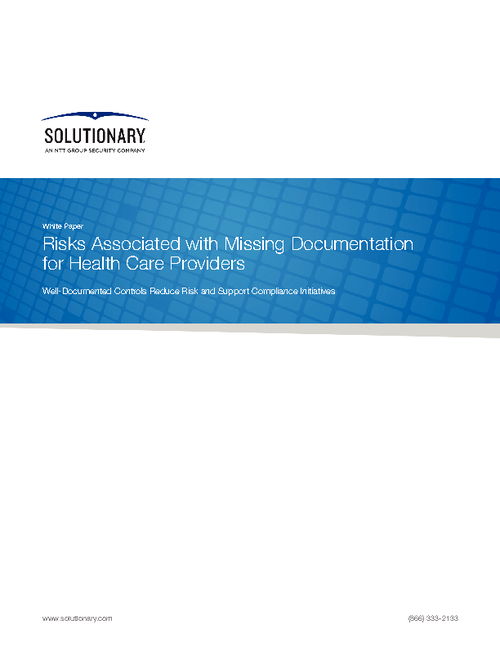 Healthcare organizations are challenged to protect patient data and comply with regulations governing healthcare entities. Having well-documented policies and controls, along with expert recommendations, is an important part of reducing risk and achieving compliance with the Health Insurance Portability and Accountability Act (HIPAA).
Areas that are frequently found to be deficient during HIPAA compliance reviews include annual and ongoing risk assessments, undocumented policies and controls and unwritten processes or procedures. A proper risk assessment will highlight areas that are in need of monitoring, controls that need to be defined, and a way to measure and monitor the controls to ensure they are operating as designed.
Read this white paper to learn about:
Maintaining compliance as a process and the need for proper documentation;
Documentation consisting of recurring procedures and sets of controls that mitigate identified risks and protect system security patient information;
Properly identifying and documenting risks, controls and processes of procedures to create a measurable environment which can be assessed in determining gaps in a data security program.