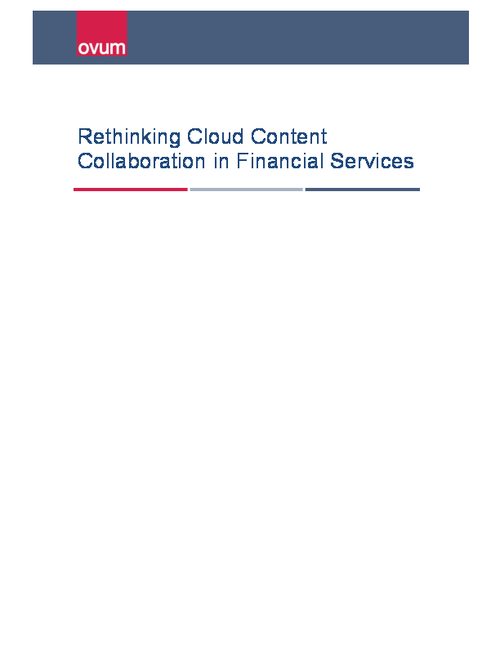 Financial services institutions and insurance firms are facing the pressure of moving to the cloud due to cost savings and customer and employee demands alike. But IT departments are still hesitant to adopt cloud solution for fear or cyber-security threats, regulatory and compliance risks and a lack of control.
This Ovum analyst paper explores the current perspectives on cloud how firms are approaching SaaS content management solutions to transform their business while controlling and protecting their sensitive data.
Download this analyst white paper to learn:
Key cloud trends in the financial services industry;
How firms are using cloud collaboration platforms to accelerate mobile productivity and improve the customer experience;
Best practices to ensure cloud governance, security and compliance.