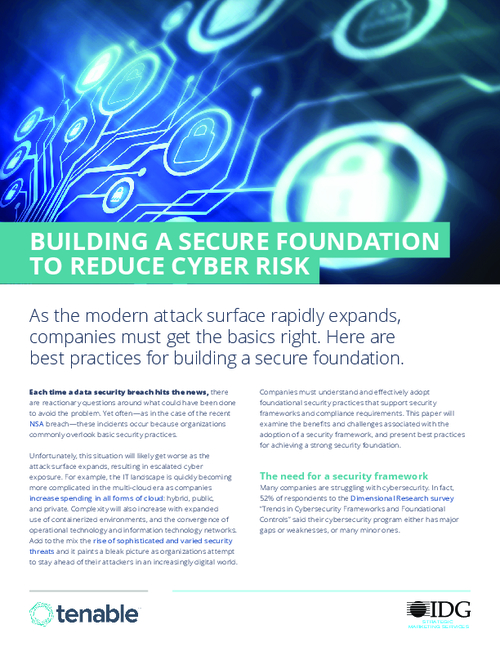 Many companies are struggling with cybersecurity. In fact, 52% of respondents to the Dimensional Research survey "Trends in Cybersecurity Frameworks and Foundational Controls" said their cybersecurity program either has major gaps or weaknesses, or many minor ones.
This whitepaper gives great insight as to how best secure your foundation.
Read more to discover:
The need for a security framework;
The role of a secure foundation solution;
Strategic approach to building a solid foundation.