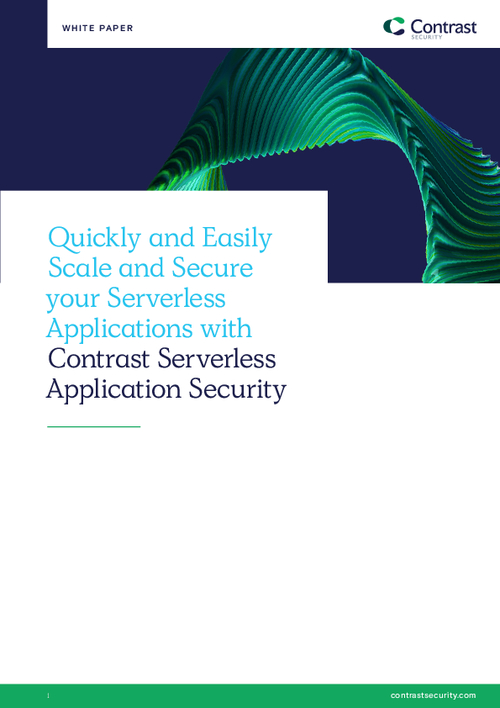 It is time to get on the serverless train. Forrester predicts that 25% of developers will be using serverless technologies by next year. But legacy application security testing (AST) tools cannot scale to support serverless applications—failing to address the speed and accuracy they demand. Read this white paper to learn how Contrast Serverless Application Security offers a pipeline-native autonomy and automation for complete security visibility of AWS Lambda functions.
Download this whitepaper to learn more on how to:
Attain immediate results after security scanning;
Automatically discover any new change deployed to the monitored environment and validate findings in close to real time;
Get zero false positive results with vulnerability evidence for true vulnerabilities.