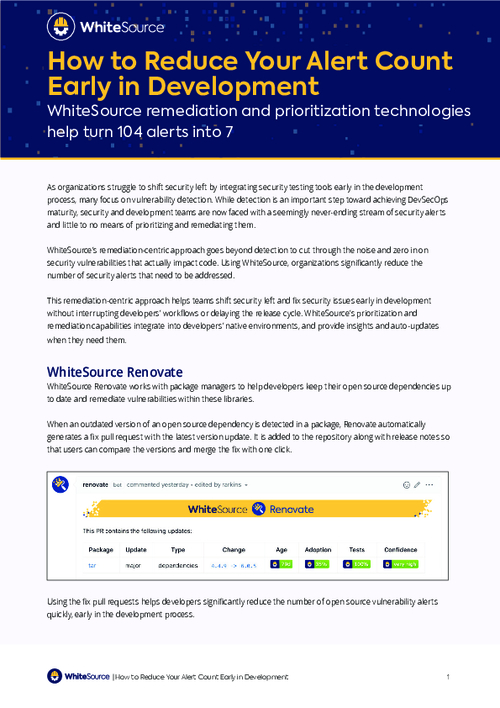 A remediation-centric approach goes beyond detection to cut through the noise and zero in on security vulnerabilities that actually impact code.
Prioritization and remediation capabilities that integrate into developers' native environments and provide insights and auto-updates when and where they need them can help enhance your organization's security posture.
Organizations reduce security debt by cutting down the number of security alerts that need to be addressed.
Teams shift security left and fix security issues early in development
Security issues are addressed without interrupting developers' workflows or delaying the release cycle.