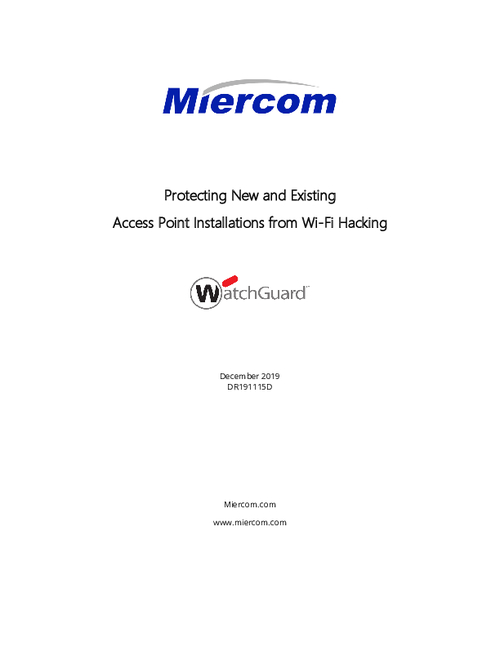 Businesses of all types and across all industries are facing increased pressure from customers, vendors and even employees to offer secure and fast wireless access. Although offering Wi-Fi is vital, it remains vulnerable to wireless threats. Networks may unknowingly allow client connections to a malicious access point (AP), putting all endpoints as Risk.
In this secord iteration of testing, WatchGuard Technologies engaged Miercom to competitively assess its APs against similar devices from Aruba, Cisco Meraki, Ruckus and Ubiquiti to understand how its WIPS automation compares.
Download this report to read Miercom's key findings and test results on WatchGuards APs and where it stands among its competitors.