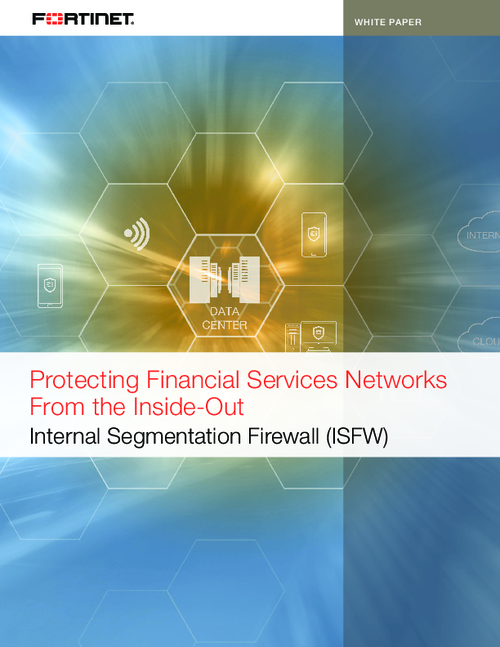 Advanced Threats are taking advantage of the typical flat Internal Network of Financial Services firms. Once through the border defense, there is little to stop their spread and eventual extraction of valuable targeted assets. Because traditional firewalls have been architected to slower speeds of the Internet Edge, it's hard to deploy these security devices internally.
The solution is a new model of Firewall - Internal Segmentation Firewall (ISFW) that sits at strategic points of the Internal Network. It may sit in front of specific servers that contain valuable credit cardholder data or be deployed to enhance network segmentation according to PCI Data Security Standards.
Find out with default Transparent Mode how Fortinet's new ISFW approach delivers continuous visibility and protection of the network from the inside out shortening the window of exposure and limiting potential damage.