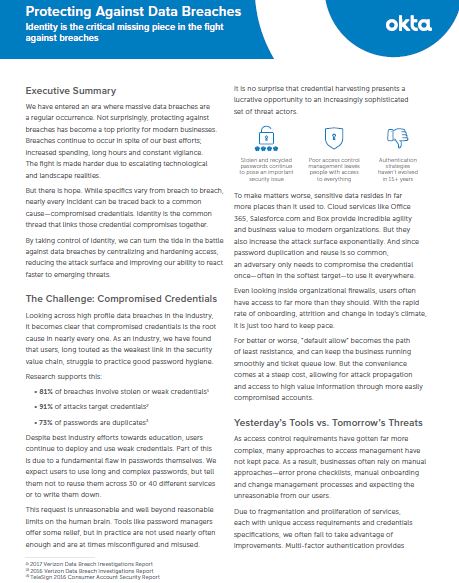 Poor and lost credentials are the leading cause of today's data breaches. This explosion of cloud and mobile technologies has dissolved the traditional perimeter, leaving people - and their identities - as the only remaining security control point.
Read this guide to learn how your organization can:
Ensure strong authentication across all services, everywhere;
Reduce attack surface;
Gain visibility and control over API resources;
Support rapid response to credential compromise through key integrations.