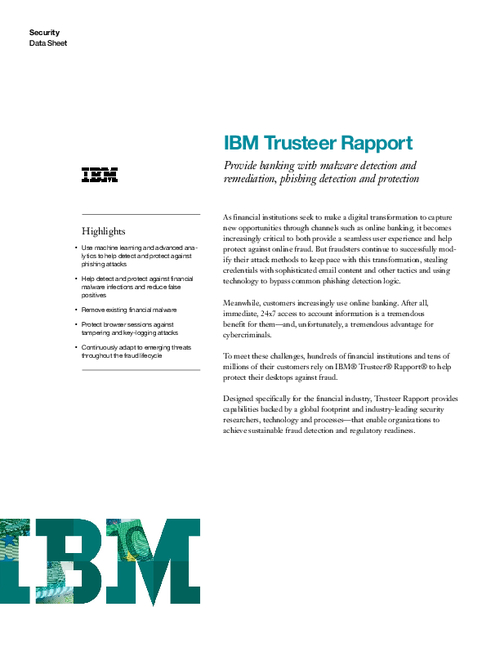 Can your financial institution automatically detect and prevent phishing attacks? Swiftly identifying and taking down these websites is time-consuming - and unfortunately, most users submit their credentials in the first few hours of the attack. As a result, to guard against phishing you need the ability to protect end users as soon as the phishing campaign launches - and at the moment they are most vulnerable, when they're about to disclose their credentials or payment card data.
Download this whitepaper and learn how to:
Use advanced analytics to protect against phishing attacks;
Continuously adapt to emerging threats throughout the fraud lifecycle;
Remove existing financial malware.