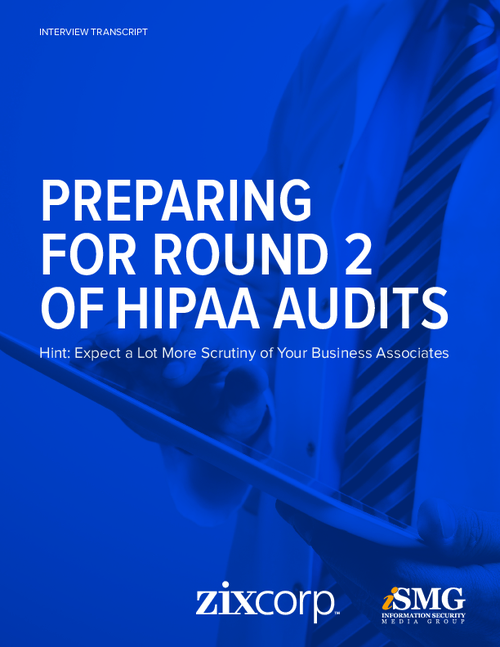 The HHS Office of Civil Rights is gearing up for round two of HIPAA compliance audits. What should security leaders expect, and how should they prepare? David Holtzman of CynergisTek and Geoff Bibby of Zix offer insights and advice.
Download this interview with Hotzman and Bibby to learn about preparing for the HIPAA audits and:
What covered entities should expect from auditors;
The new emphasis on business associates;
The role of email security in helping to ensure compliance.