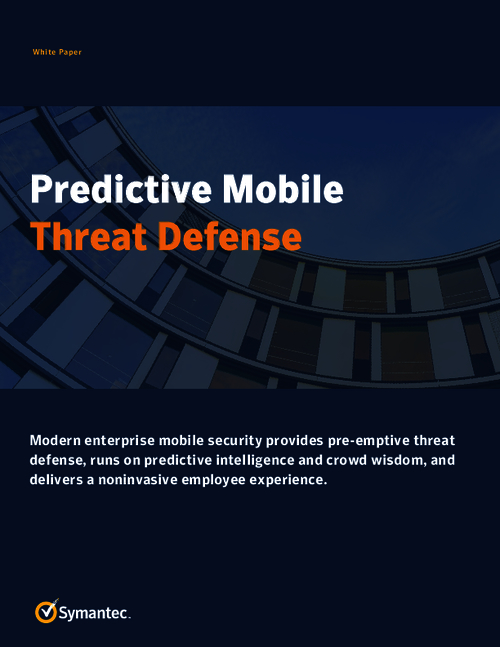 Modern enterprise mobile security provides pre-emptive threat defense, runs on predictive intelligence and crowd wisdom, and delivers a noninvasive employee experience.
As the connected world becomes more connected by the day, cyber threats have been retooled to attack ubiquitous mobile endpoints. While attack vectors still include physical (device) threats, the focus has shifted toward exploiting vulnerabilities in networks, mobile apps, mobile operating systems, and mobile user behavior. It follows that modern mobile security must holistically protect sensitive data using a multilayered security model that can stay ahead of attackers across all mobile attack vectors.
Download this whitepaper which explores:
Why current, reactive strategies such as mobile device management (MDM) fail;
How modern technologies and threat defense strategies take advantage of pervasive analytics to predictively identify threats and stop attacks;
How they do this without disrupting mobile user productivity.