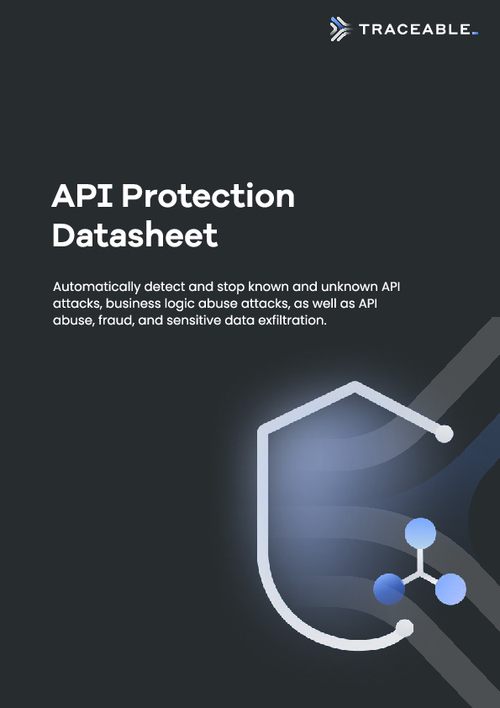 APIs are now the largest attack vector for abuse, data loss and fraud across nearly every industry. In addition, organizations are using outdated, unreliable methods to API security, and aren't yet including the protection of the API layer in those plans. These approaches are proving insufficient, especially given the average cost of data loss, and the number of recent API data breaches.
API Protection from Traceable automatically detects and stops known and unknown API attacks, business logic abuse attacks, as well as API abuse, fraud, and sensitive data exfiltration.
Download the datasheet to learn:
Why APIs pose a direct threat to systems, data and privacy;
Why APIs are difficult to protect and what you can do about it;
How Traceable detects and blocks API attacks, stops sensitive data exfiltration, and eliminates API abuse and fraudulent activities.