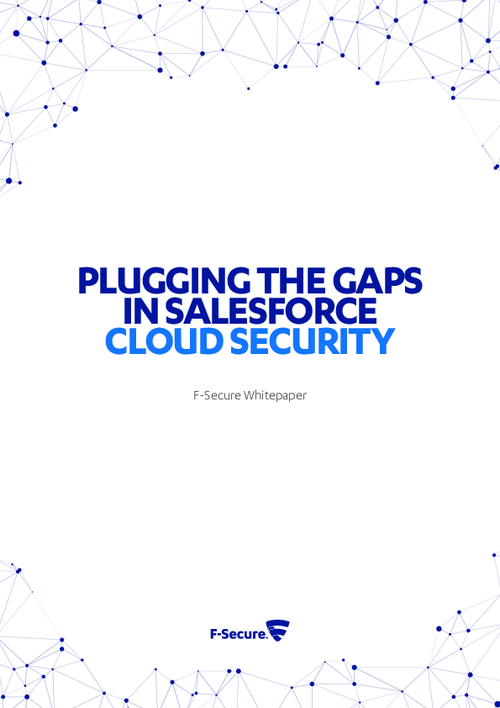 We know Salesforce maintains extremely high levels of security for the platform, which often leads users to presume that any data uploaded to that platform is automatically free of cyber threats. But that is not the case. ​
Customers are solely responsible for the devices and accounts accessing the platform, and all content uploaded and shared within it.​
Being unaware of this shared responsibility leaves organizations vulnerable to the growing number of cyber attacks targeting Salesforce and other cloud platforms via malicious files and URLs uploaded by users. ​
Download our whitepaper to review your security responsibilities as a Salesforce user and learn why F-Secure Cloud Protection for Salesforce is the strongest, simplest solution you can deploy to keep your organization protected. ​