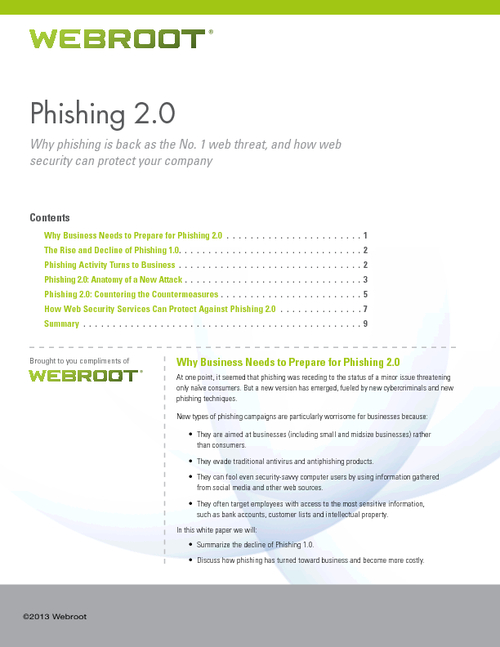 Today's spear-phishing attacks are highly targeted, technically sophisticated and represent a real threat to data security. Attackers can leverage information gleaned from social media to tailor messaging to individual targets, and can convincingly imitate legitimate senders.
A successful attack compromises the target's device with malware and can be used by a criminal to gain access to the entire network - often with serious financial repercussions for the business.
Read this white paper to learn how to:
Detect phishing e-mails and websites;
Limit employees' social media exposure;
Leverage the cloud to defend against phishing threats.