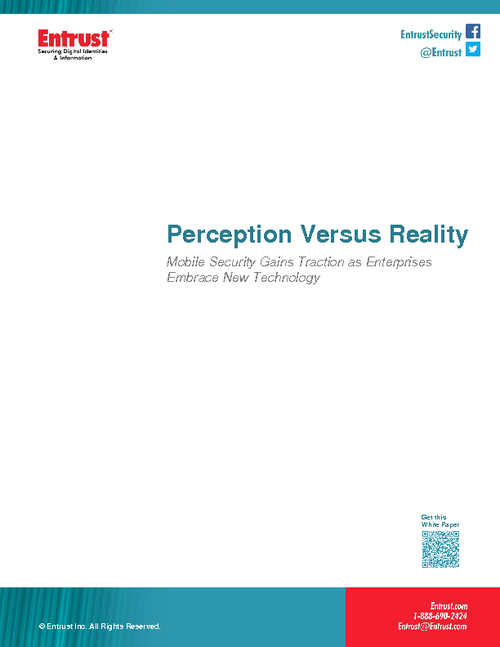 Mobile security is often the target of unrealistic criticism. The truth? Mobile is, in fact, a more secure computing platform than traditional PCs and provides organizations with methods to address security needs - both for today and tomorrow.
Leveraging mobile device certificates, organizations can make VPN or Wi-Fi access easier by reducing password usage and ensure only authorized devices are accessing their networks. Plus, mobile authenticators offer a flexible way to address a wide range of authentication needs from a user-friendly device. Complement these tools by leveraging mobile SDKs, which help organizations build security into pre-existing and new mobile applications and enable greater user experience and security simultaneously.
Discover how the latest advancements in mobile technology are bolstering security by downloading this white paper, which includes insights such as:
Mobile devices bring tremendous computing capabilities, offering opportunities to organizations to enable transparent authentication of transactions, identities and access control;
Mobile devices help organizations leverage multipurpose, identity-based security through powerful native functions such as biometrics, secure elements, out-of-band channels, GPS/IP-geolocation and cryptographic kernels;
Reducing risk by taking business-critical transactions and access requests out-of-band.