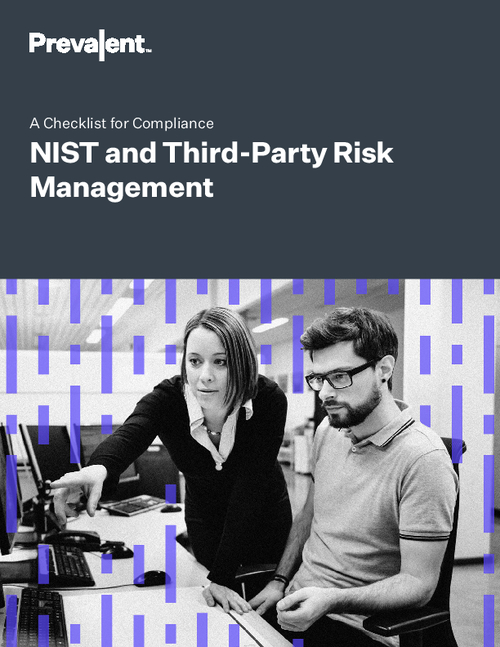 You don't have to work for a US federal agency to know NIST. The National Institute of Standards and Technology is behind several risk management guidelines that are widely adopted across public and private sectors alike. And, when it comes to supply chain security, three NIST publications are of particular importance: SP 800-53, SP 800-161, and the Cybersecurity Framework (CSF).
The NIST Third-Party Compliance Checklist is a 30-page guide designed for third-party risk management practitioners whose organizations align with the NIST framework. Download it now to navigate topics including:
How NIST SP 800-53, SP 800-161 & CSF address supply chain risk management (SCRM)
Where key NIST publications overlap across common SCRM topics
How third-party risk management (TPRM) practices map to NIST summary guidelines
What TPRM solution capabilities will help you adhere to specific NIST requirements
The NIST Checklist is ideal for anyone who needs to bring their organization's TPRM program into alignment with NIST guidelines. Download now for instant access to this helpful reference.