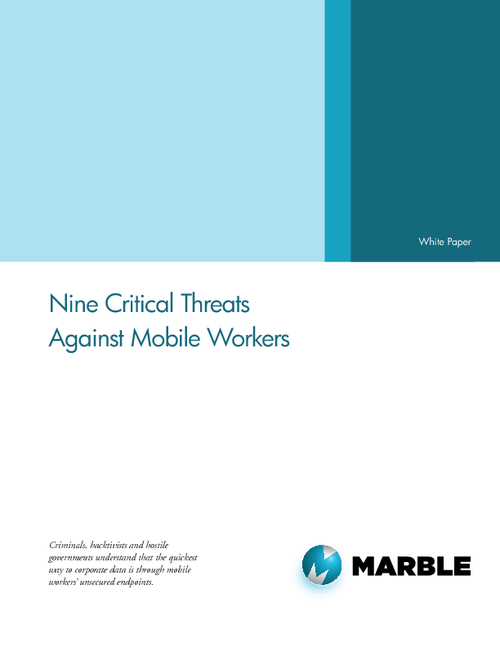 Criminals, hacktivists and hostile governments understand that the quickest way to corporate data is through mobile workers' unsecured endpoints. Cyber criminals targeted mobile devices at unprecedented rates in 2012, exploiting the weakest link in the corporate network to steal enterprise information. For the first time, malware attacks on mobile devices exceeded attacks on PCs in the U.S. and Australia.1 Attacks to smart phones, tablets and laptops will only increase in the years ahead, industry experts say.
Converging on IT and security professionals are several broader trends within the enterprise that expose networks, applications and devices to attacks. Consider that:
66% of information workers in Europe and the United States work remotely beyond the firewall2;
An increasing amount of corporate data now resides in external and internal clouds; and
Corporate data is accessed from non-secure and non-corporate controlled networks, such as Wi-Fi hotspots.