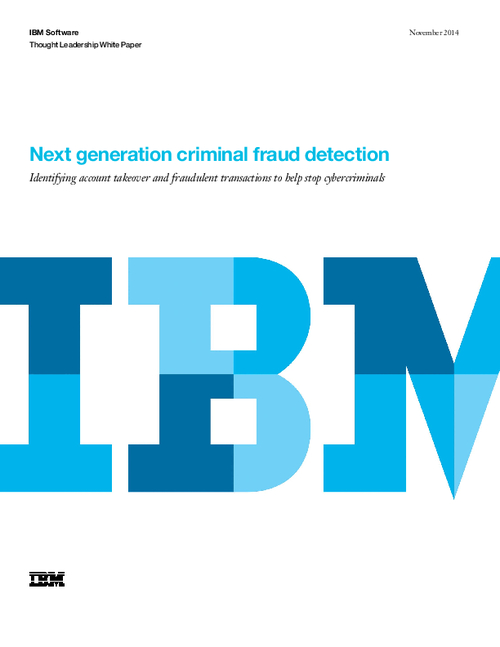 With the introduction of sophisticated threats such as advanced phishing and malware, authentication can become less effective. Authentication methods can be bypassed by fraudsters and traditional risk-based authentication solutions can cause many users to be unnecessarily challenged and disrupted, yet do not manage to reduce fraud. As fraud rises, there is a strong need for fraud tools that can detect account takeover and fraudulent transactions. IBM® Security Trusteer Pinpoint Criminal Detection software offers a next generation approach that helps address the challenges of traditional risk engines.
Download this white paper to learn:
The challenges with using traditional risk-based authentication approaches for fraud detection;
How evidence-based fraud detection from IBM can help organizations more accurately and effectively detect fraudulent transactions and account takeovers.