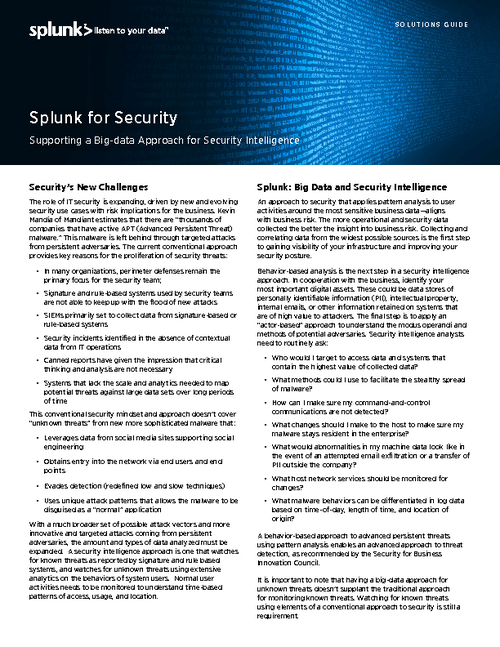 Today's security landscape includes a broader set of possible attacks and more innovative and targeted attacks coming from persistent adversaries. This solutions guide explores Splunk's unique security intelligence approach that monitors for known threats as reported by rule based systems and also watches for unknown threats using extensive analytics on system and user behavior.
Read how security teams are bringing their investigations to the next level with these key features:
Real-time forensics including advanced correlations to examine for specific patterns;
Metrics and operational visibility including charting, graphing and time-based visualizations across security-relevant data;
Real-time correlation and alerting for reducing false positives, discovering trends and developing rule - and threshold-based alerts.