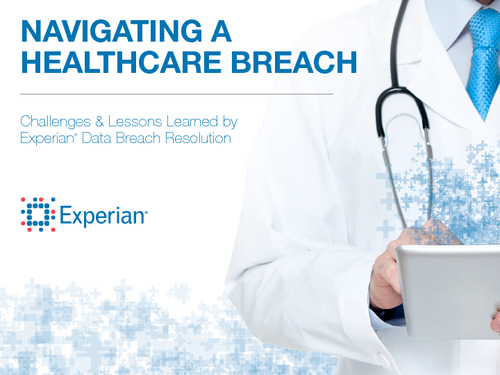 When it comes to a healthcare breach, there's a lot on the line. The average incident can cost an organization millions during the course of two years and the consumer tens of thousands.
Both the consequences and the risks are high. That's due, in part, to the recent - and sometimes clumsy - adoption of electronic health records. The new HIPAA Omnibus Rule released in March 2013 further complicates matters due to tighter regulations imposed on the healthcare industry. Essentially, healthcare companies use 3 percent or less of IT budgets to secure patient data while operating in one of the most heavily regulated industries when it comes to data loss.
Servicing many of the largest breaches in healthcare to date, Experian® Data Breach Resolution has seen firsthand the unique challenges this industry faces.
This white paper reviews:
The top 5 unique challenges to healthcare data breach response;
Key stats and figures associated with data breach resolution;
Further understanding of the HIPAA Omnibus Rule as it pertains to data breach resolution.