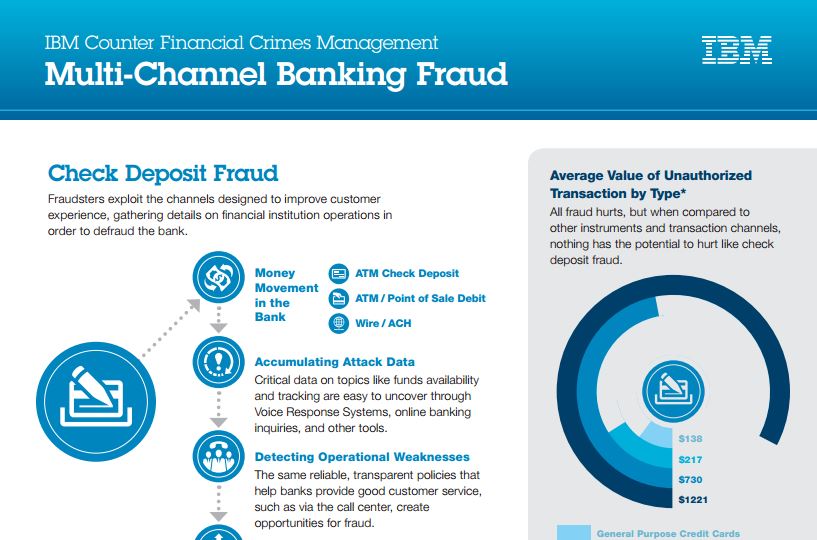 All fraud hurts, but when compared to other instruments and transaction channels, nothing has the potential to hurt like check deposit fraud. Account take over is still a major problem in the banking industry, and, with recent mass compromise events, the risk is on an upswing.
Download this infographic to explore
How fraudsters commit check deposit fraud and account takeovers;
The average value of an unauthorized transaction ;
How to best protect yourself.