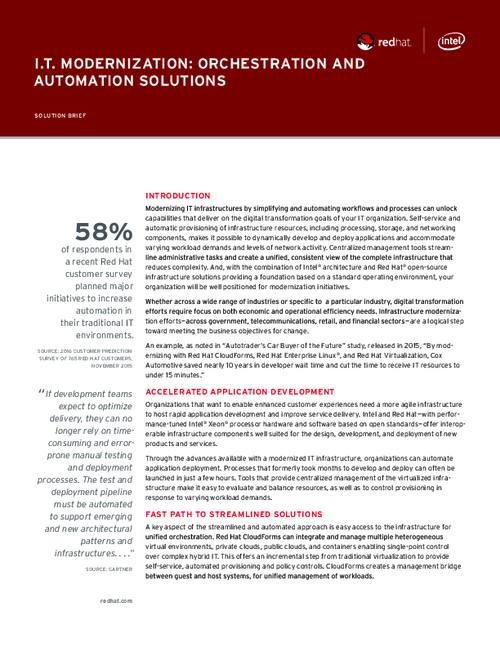 Modernizing IT infrastructures by simplifying and automating workflows and processes can unlock capabilities that deliver on the digital transformation goals of your organization. Infrastructure modernization efforts across government, telecommunications, retail and the financial sector are a logical step toward meeting the business objectives for change.
Download this whitepaper to learn more about:
How your DevOps team can break free from time-consuming, error-prone manual testing and deployment;
How to support emerging and new architectural patterns and infrastructures;
How to create a management bridge between guest and host systems for unified management of workloads.