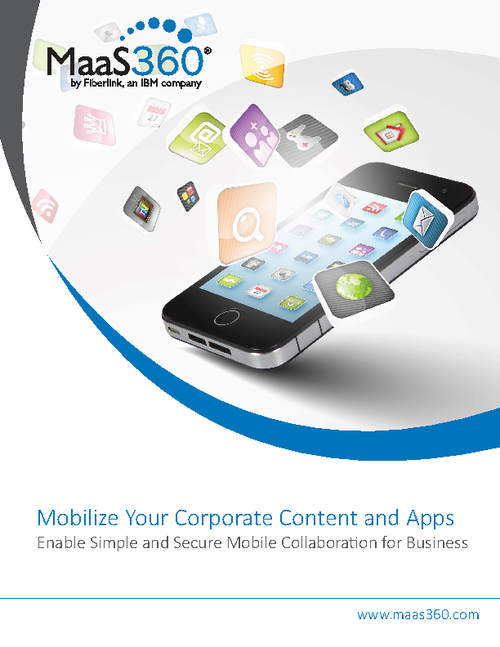 Enabling Simple and Secure Mobile Collaboration for Business:
Once upon a time, mobility was synonymous with email access. But, mobile collaboration now has so much more potential to unlock true productivity and facilitate real work in real time. Many companies have only scratched the surface and have yet to embrace, plan, and deploy a comprehensive mobile strategy that harnesses the power of mobility with secure access to business resources.
Download this white paper to learn how to:
Enable secure mobile access to corporate data without an on-device VPN;
Mobilize SharePoint, Windows File Share and all your intranet sites;
Protect sensitive corporate data with robust security policies and DLP controls;
Provide mobile access without requiring changes to your network or firewall security configuration;
Allow users to collaborate at anytime, anywhere, from their personal devices.