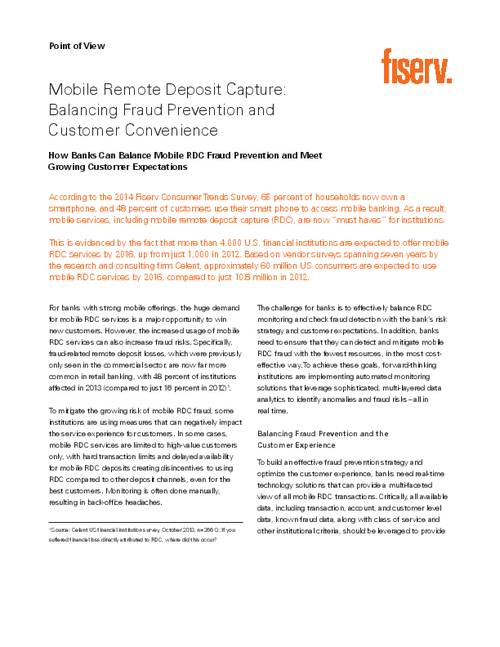 For banks with strong mobile offerings, the huge demand for mobile RDC services is a major opportunity to win new customers. However, the increased usage of mobile RDC services can also increase fraud risks. Specifically, fraud-related remote deposit losses, which were previously only seen in the commercial sector, are now far more common in retail banking, with 48 percent of institutions affected in 2013 (compared to just 16 percent in 2012).
Download this white paper to explore:
Using data analytics to deliver optimized mobile RDC services;
The necessity of real-time capabilities to maintain security;
How to use a layered approach to optimize both security and the customer experience.