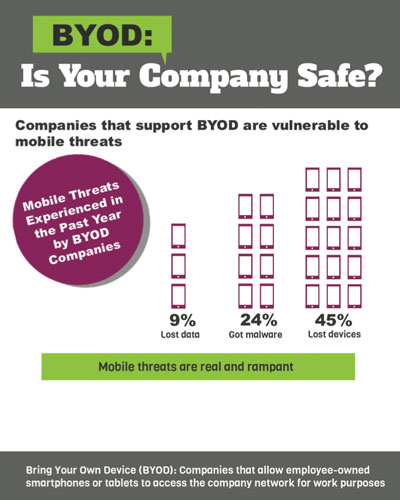 This infographic gives a quick visual representation of some of the key findings of recent Webroot research on web security in the U.S. and UK. As cybercriminals increasingly exploit vulnerabilities in mobile browsers and apps, companies with mobile workforces face new challenges in protecting users and critical data. And the impacts of failing to protect against mobile-browsing threats can be severe. The infographic also gives a checklist of things you can do to reduce the risks.
Among the key points:
50% of companies in the U.S. estimate that web-borne attacks cost from $25,000 to $1 million in 2012;
90% of respondents agree that managing the security of remote users is challenging;
50% of firms with remote workers had a website compromised.