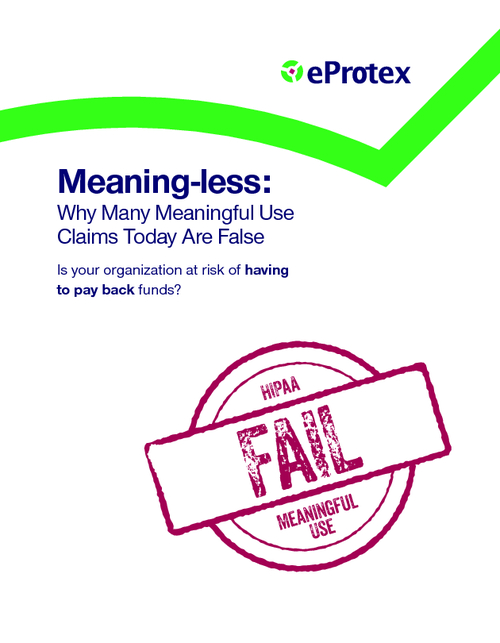 As regulations evolve, many healthcare providers who have attested to Meaningful Use may have done so falsely, whether or not that was their intent. Consequently, they may lose Meaningful Use funds and face heavy fines and HIPAA violations.
Why? Because they've missed a key requirement of both Meaningful Use attestation and the HIPAA Security Rule: identifying and performing a comprehensive risk assessment of every place where ePHI resides. Much of the ePHI in your facility lives in places other than traditional computers or even the IT network, making it easy to overlook.
Read this white paper to learn about:
Data security and compliance risks unique to medical devices;
Prevention steps;
What constitutes a HIPAA-compliant risk assessment and acceptable Meaningful Use attestation.