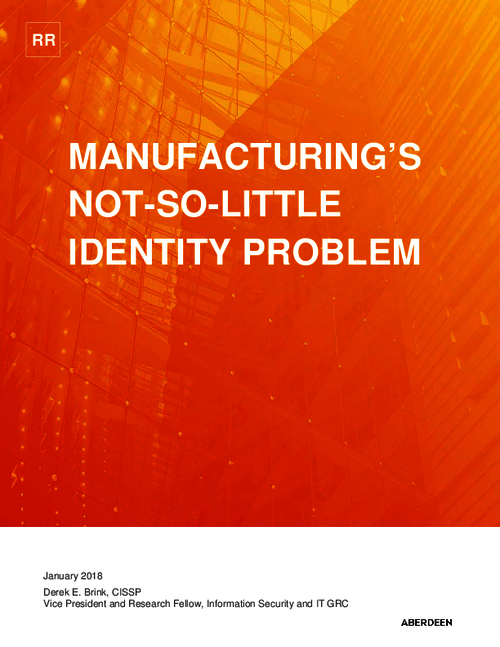 As the manufacturing sector rides the ongoing waves of digital transformation, the strategic objectives of access and agility must be achieved while also addressing the relentless risks of security and compliance, as well as attaining the operational efficiencies needed to support an increasingly diverse portfolio of applications and users.
Integral to all of the above, user identities represent a not-so-little problem for manufacturers - and a big opportunity to reduce their risks.
Download this whitepaper to learn how to face the challenge of securely expanding user access at a reduced cost.