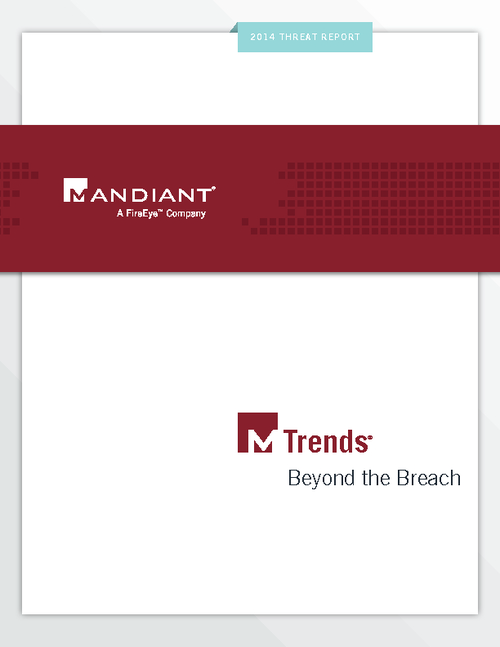 Drawing from hundreds of real-world incident response engagements by Mandiant, a FireEye Company, the 2014 M-Trends Threat Report reveals key insights, statistics, and case studies illustrating how the advanced persistent threat (APT) actors have evolved over the last year. According to the report, organizations are finding attackers sooner but are increasingly reliant on 3rd parties to notify them when they are breached. M-Trends provides hard data, vivid examples, and important context that speak to both laypeople and technical pros.
The report updates China's cyber activity in the year since Mandiant published its blockbuster APT1 report. It also outlines state-sponsored attacks by Iran and provides a blow-by-blow account of how the hacktivist group Syrian Electronic Army gained control of a major news organization's website and Twitter account.
Download the report to learn:
The median number of days attackers were inside victims' networks before being discovered;
The percentage of organizations that discovered network intrusions on their own rather than through an outside entity;
The most targeted industries;
What motivates nation-state threat actors and what they're after;
New tactics being used in recent retail-sector attacks.