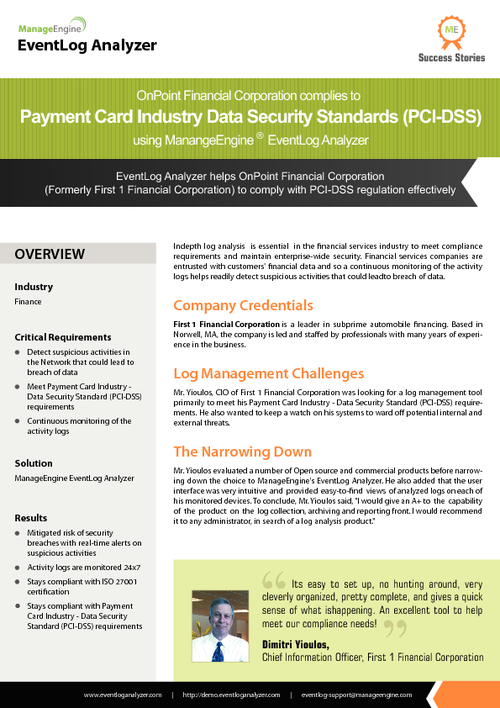 In the financial services industry, in-depth log analysis is essential to maintaining enterprise-wide security and meeting compliance requirements, including PCI-DSS regulations. In addition to being required to meet compliance standards, continuous monitoring of customers' financial data activity logs helps to detect suspicious activities that could lead to data breaches and fraudulent transactions.
This real world case study examines how a financial services company:
Implemented continuous monitoring of activity logs;
Achieved compliance with PCI-DSS and earned an ISO 27001 Certification;
Removed the guesswork of deciding which events to monitor to stay compliant.