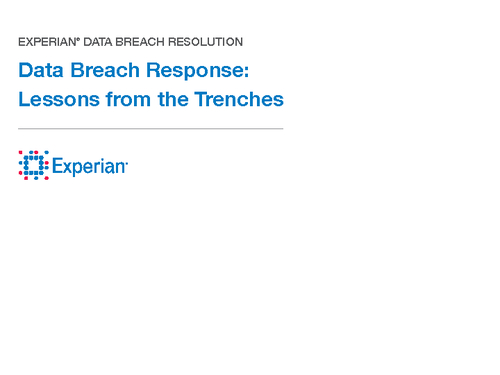 As the era of big data continues to march forward, so does the number of data breaches. In fact, studies indicate that companies are attacked an average of almost 17,000 times per year, and many of those attacks result in a quantifiable data breach.
With this reality facing us, many security experts are convinced that data breaches are inevitable. So if that is the case, what can your organization do to minimize the damage?
Download this white paper to examine the top insights on breach response including:
The realization every company should undertake that everyone is at risk and no one is foolproof;
It pays to listen and work collaboratively with colleagues and external partners;
Make sure to investigate first, talk later when planning your communications strategy.