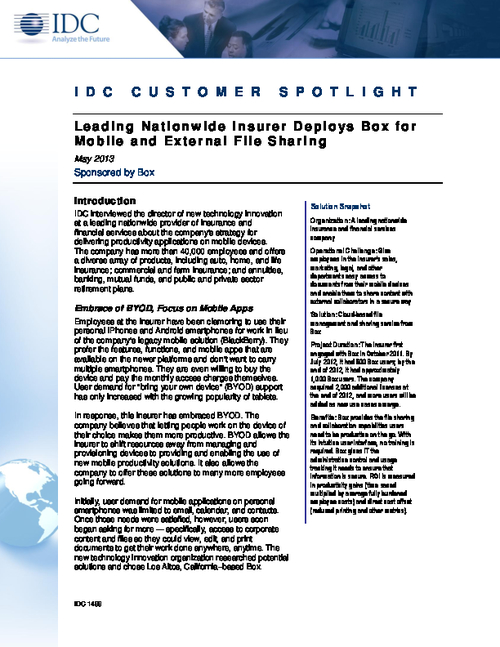 Nationwide is a leading provider of insurance and financial services, with over 40,000 employees. With their employees clamoring for a robust BYOD policy, the insurer was focused on finding a mobile content solution that allowed for rapid adoption, enhanced security, and integrated with key productivity applications. This IDC case study explores Nationwide's selection and implementation process of Box, the ROI and benefits, as well as the challenges.
Download this white paper to explore
What was the operational challenge;
How Box facilitates with cost recovery;
How Box gives granular ability to control access.