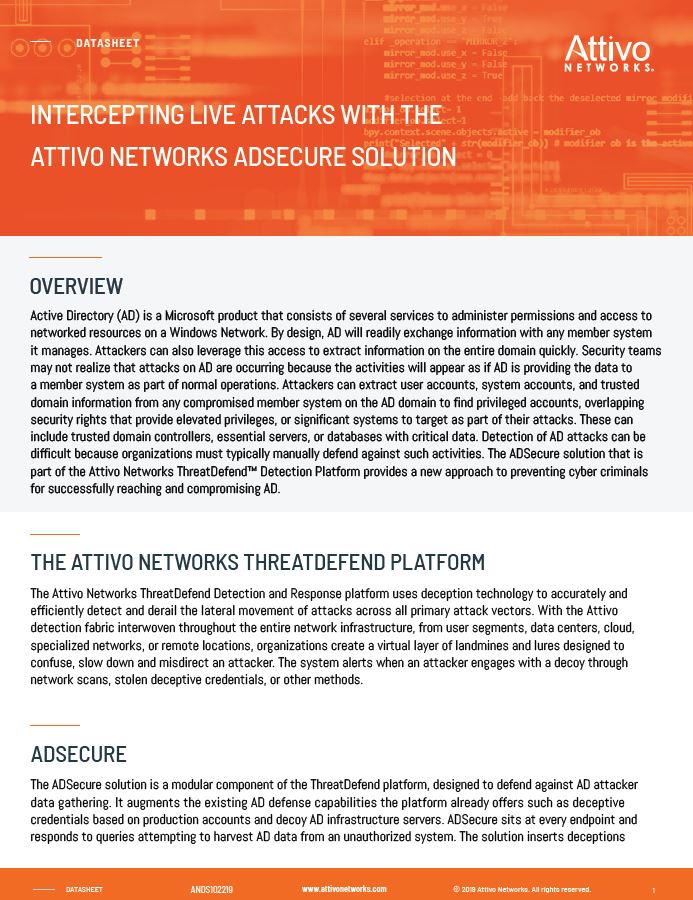 By design, Active Directory (AD) will readily exchange information with any member system it manages. Attackers can also leverage this access to extract information on the entire domain quickly. Security teams may not realize that attacks on AD are occurring because the activities will appear as if AD is providing the data to a member system as part of normal operations.
The ADSecure solution that is part of the Attivo Networks ThreatDefend Detection Platform provides a new approach to preventing cyber criminals from successfully reaching and compromising AD.
Download this data sheet to learn more.