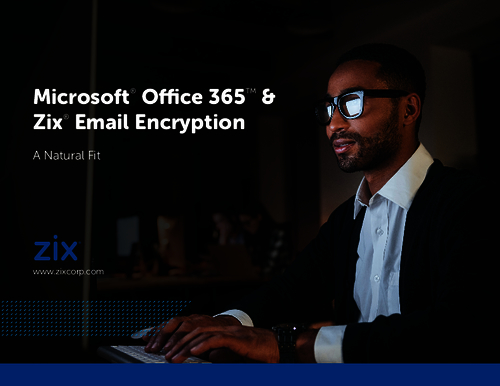 Organizations looking to ensure the success of their Office 365 migration are carefully planning every aspect of their projects to reduce risk. While this transition presents cost and time savings, you may soon come across a few limitations and email encryption is one of them. Integrating your Office 365 environment with ZixEncrypt combines the benefits of your cloud hosted email with Zix's leading, easy to use email encryption.
Download this eBook to learn more about why:
Email encryption should not be overlooked when transitioning to the cloud environment;
Some of the best methods of delivery include content filters and mobile data encryption;
Zix integrates seamlessly with Office 365.