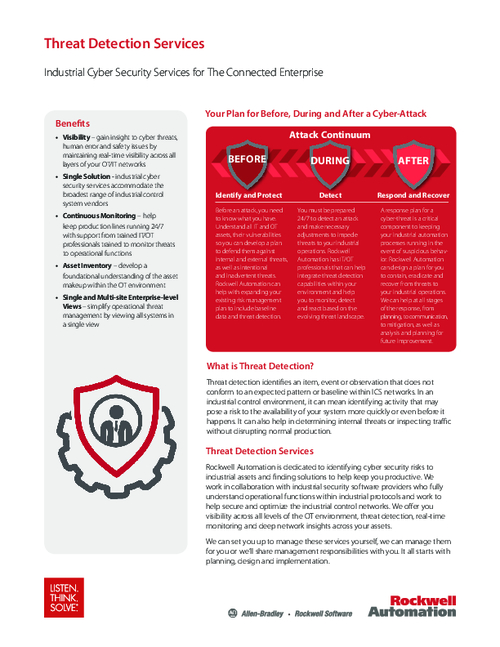 You can enhance your security posture of your connected enterprise with threat detection services that help improve the visibility of a connected plant floor by continuous monitoring of OT/IT assets.
This white paper discusses considerations for each phase of the attack continuum. These key insights cover the planning and design, management, and response and recovery phases of securing a connected enterprise.
Download this white paper to learn about security benefits such as:
Visibility of threats, errors, and issues;
Continuous monitoring of threats;
Developing an asset inventory, and;
Single and multi-site enterprise-level views.