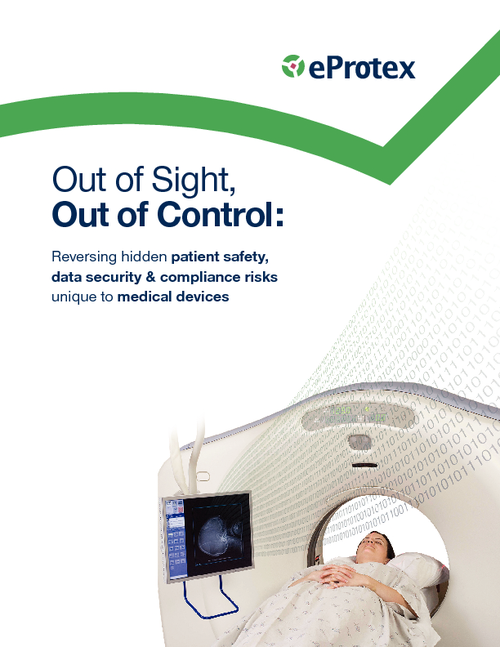 Healthcare providers who fail HIPAA audits, put patients and their data at risk often share a common oversight: They've failed to identify every place where electronic protected health information (ePHI) is stored in their organization.
One widespread blind spot are medical devices, from pulse oximeters to CT scanners. While these devices routinely capture, store and transmit patient data, they are often left out of risk assessments, security and compliance efforts.
From data loss to patient misdiagnosis and the hefty penalties that follow, learn how to pinpoint and counter the risks that have impaired data security and compliance for many of your peers.
Read this white paper to learn how to:
Identify hidden patient safety, data security and compliance risks unique to medical devices;
Examine the business, clinical and legal repercussions of these common oversights;
Identify action steps to minimize or reverse risks.