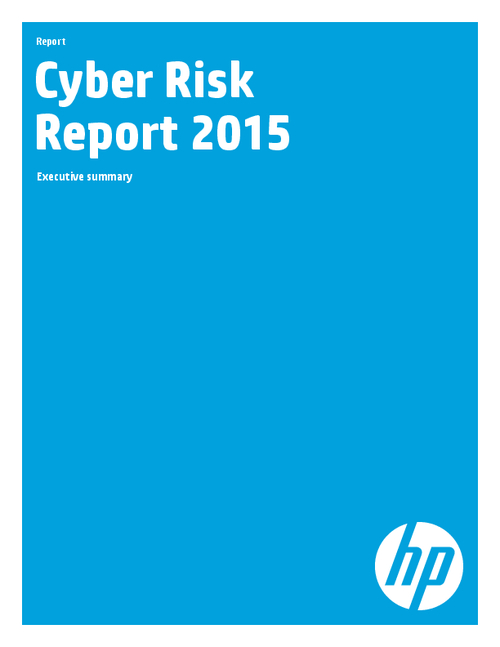 The headlines show us any business can become a victim of cyber crime. To fight back, we need to understand the vulnerabilities that exist in IT infrastructure and applications and how hackers exploit them to penetrate defenses and steal data.
The HP Cyber Risk Report 2015 provides a broad overview of the threat landscape and how hackers operate. The report executive summary brings you the facts and findings you need to better understand the threat and deploy your defenses. Read it to learn:
The top exploits of 2014;
The evolving mobile malware threat;
How the Internet of things will increase threats;
Why multi-layer defenses are now required.