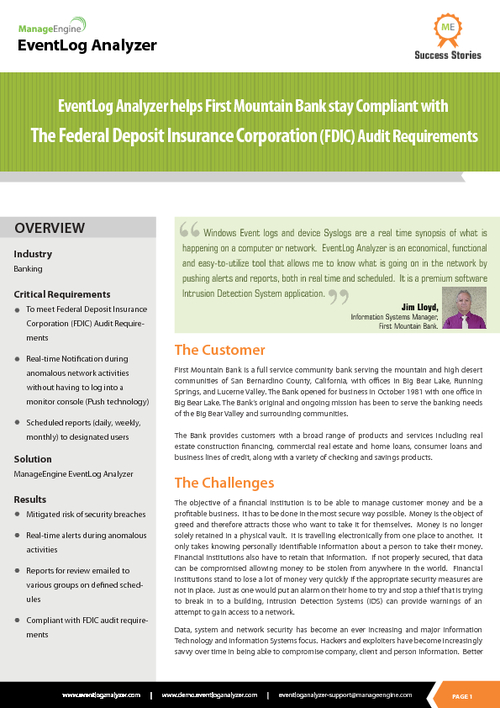 Financial institutions today have vast quantities of data available that can be used to flag potential fraudulent transactions, but many struggle to effectively leverage this data to fight fraud. This inability to make sense of available data not only reduces the amount of fraud activity detected, but can put the bank at risk of failing FDIC audits.
This case study examines how one bank:
Implemented real-time alerts during anomalous activities;
Mitigated the risk of security breaches;
Achieved compliance with FDIC audit requirements.