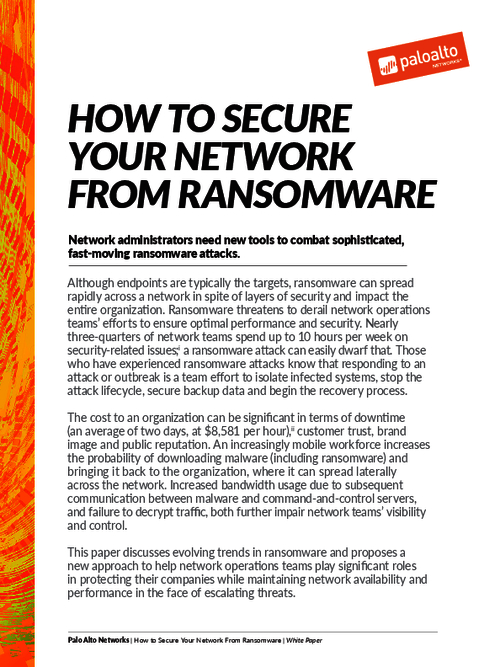 Although endpoints are typically the targets, ransomware can spread rapidly across a network in spite of layers of security and impact the entire organization. Ransomware threatens to derail network operations teams' efforts to ensure optimal performance and security. Nearly three- quarters of network teams spend up to 10 hours per week on security- related issues;i a ransomware attack can easily dwarf that. Those who have experienced ransomware attacks know that responding to an attack or outbreak is a team effort to isolate infected systems, stop the attack lifecycle, secure backup data and begin the recovery process..
See Also: Live Webinar | Embracing Digital Risk Protection: Take Your Threat Intelligence to the Next Level
Download this whitepaper and know more about:
Ransomware Overview;
Risk From Ransomware Escalates;
Business Costs of Ransomware;
Ransomware Is Engineered to Bypass Legacy Defenses.